No.1 in China! No.14 in the world! CDHORIZION Hit a New High in the IRN100 List Again!
Recently, KHL Group, a world-renowned industry evaluation agency, released the "Global Top 100 Equipment Rental Companies List 2022" (hereinafter referred to as "IRN100"), in which Horizon Construction Development Co., Ltd. (hereinafter referred to as "CDHORIZON"), an integrated equipment operation service provider under Far East Horizon, hit a new high. CDHORIZON ranks 14th in the world this year, jumping 10 places from last year's IRN100, and remains No. 1 in China!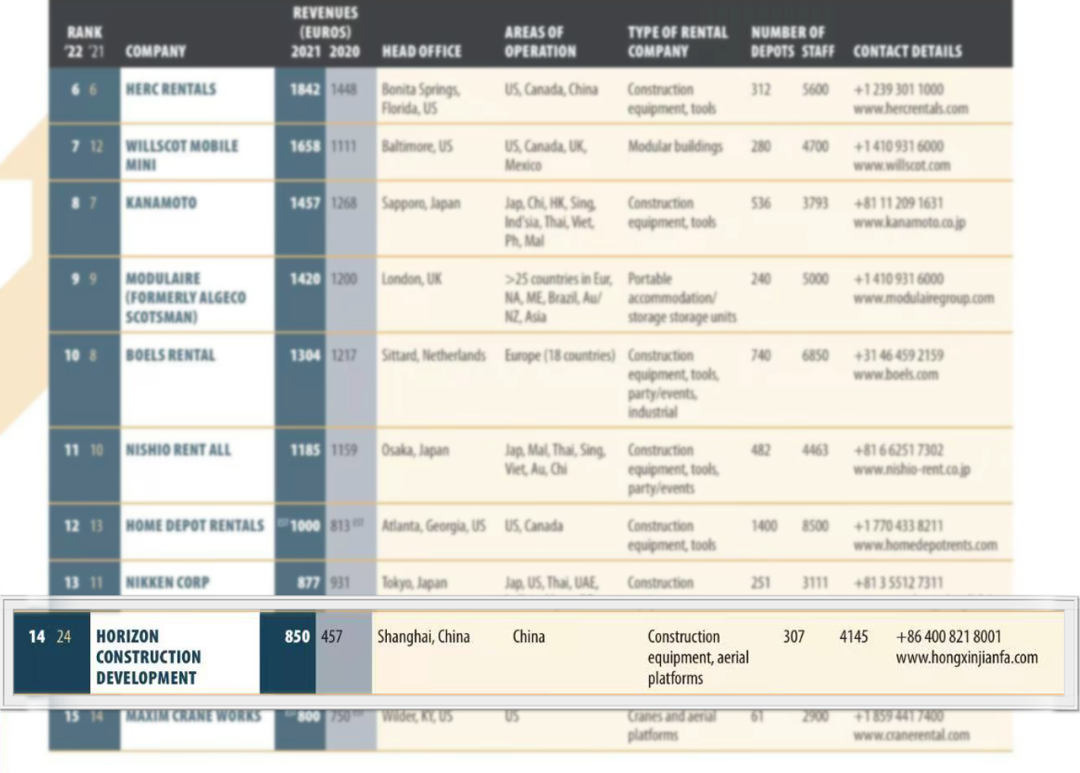 IRN100, as the world's leading authoritative ranking in the construction machinery field, is regularly published by KHL Group (an UK company) every year. It is also regarded as a main reference index for global research on construction machinery.
CDHORIZON has been on the IRN 100 list for 5 consecutive years since 2018. The previous IRN100 lists are the perfect evidence of CDHORIZON's growth year by year. From the No.82 place in IRN2018, No.57 in IRN 2019, No.39 in 2020, No.24 in IRN 2021 to this year's No.14, it can be seen that CDHORIZON has been developing with a high growth rate far above the industry average, and has attracted wide attention from the global construction machinery research institutions and enterprises.
The rapid jumping in the list is inseparable from CDHORIZON's good momentum of high-speed development in the past year. Up to now, the asset scale of the company has exceeded 26 billion yuan, and the company's three main businesses —Neo-Excavation Support System, n Neo-Formwork System and Aerial Work Platforms — all rank first in China. At present, with the synergy effect among its various product lines and service categories, CDHORIZON continues to provide customers with all-round and multi-functional services covering the whole project cycle, thus comprehensively enhancing its market competitiveness and customer loyalty. Now, CDHORIZON has established a diversified, stable and high-quality customer base, which continuously ensures its business stability and sustainable growth.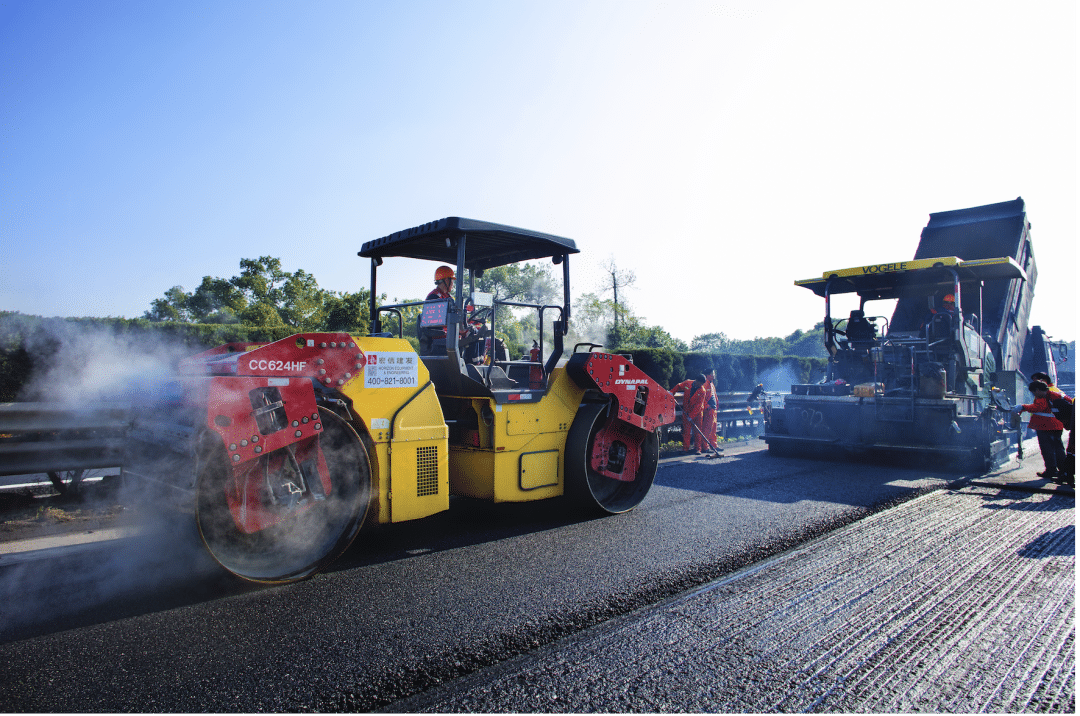 Looking to the future, CDHORIZION will further solidify its development foundation and continue to focus on the engineering construction field in China. Combined with its own advantages in technology, market and scale, based on industry-leading online and offline customer big data, CDHORIZION will introduce resources in multiple aspects such as equipment, logistics, finance, etc., throughout the entire process of equipment operation services, comprehensively contribute to the upgrade of urban construction, innovate technologies and services, and strive to create a new situation of high-quality development.